Due to the weather, all racing has been cancelled for Saturday. Due to Saturday's rainout, the full MIROCK Fast by Gast WPGC Bike Fest will be run on Sunday.

All ET purses have been doubled and pro qualifying and eliminations will be run. This will be an action-packed day with over 400 bikes already entered in the event and new entries are still welcome on Sunday.
The schedule for Sunday remains the same except there will be two qualifying sessions for the Pro classes at 10am and 12 noon since no qualifying was completed on Saturday.
There will be one Sportsman time run starting at 9am and then we will go right into eliminations for Sportsman classes. The WPGC stage show, XDL competition, Bike Show and bikini contest schedule is unchanged.
So pass the word, this will be the most incredible day with motorcycle drag racing, WPGC stage show, bikini contest, XDL stunt show, custom bike show, vendor midway and much, much more! Admission is just $20.
COMPLETE SUNDAY EVENT INFORMATION CAN BE FOUND HERE
 BIKE FEST EVENT COMMERCIAL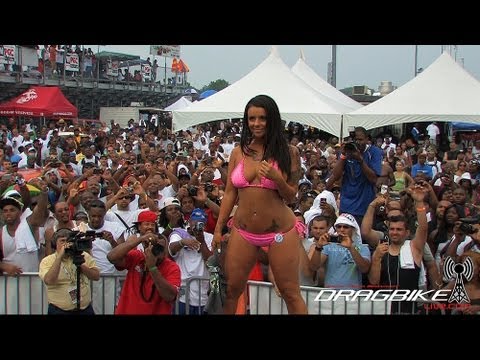 Category: MiRock