Talking about cool as hell back then (in da day) and even cooler now, the famous Russ Collins triple engine drag bike that was raced in the 1970's  is being restored and brought back to life!  Take a quick look at the teaser below.
You got to admit seeing one of these go down the track now a days much less just spending hours to look at it is awesome!
Modern day motorcycle drag racing is not where it is today  without the accomplishments and innovations of icons such as Russ Collins. photo credit paulcosky
For a complete detailed read of this man's accomplishments visit the AMA Motorcycle Hall of Fame's Russ Collins History Page.

Collins was inducted into the AMA Motorcycle Hall of Fame in 1999.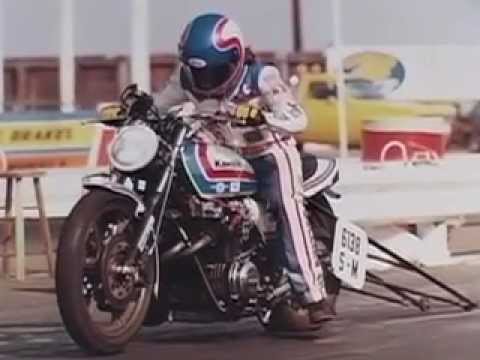 Category: Hot Off The Press